Certified Flaggers for Traffic Control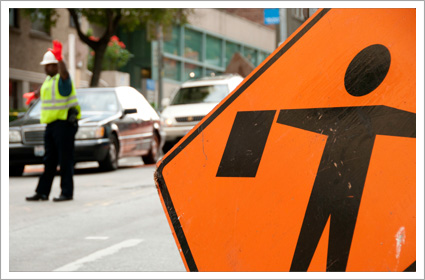 Does your road construction site require traffic control to ensure the safety of commuters and those living nearby? Is the parking lot of your business in need of restriping? C & C Traffic Control LLC will offer you all the traffic control solutions that you need at your business or job site. We are a team of professionals offering complete traffic control services with custom signs for delays and road closures. Our company is licensed and we employ only certified flaggers to serve the commercial clients of Houston, TX and the surrounding areas.
Complete Logistic Planning
Whether you are a construction contractor or own a public road work company, our traffic control solutions will ensure smooth progress of your project from start to finish. Controlling traffic flow
is crucial to those working as well as anyone passing through the job site. Our traffic experts will offer you complete logistic planning and we'll schedule our services as required by your project 7 days a week, 24 hours a day.
Schedule an Appointment
Let us know your exact traffic control needs. Call us to set up an appointment to discuss it in detail.